Lest We Forget Art Show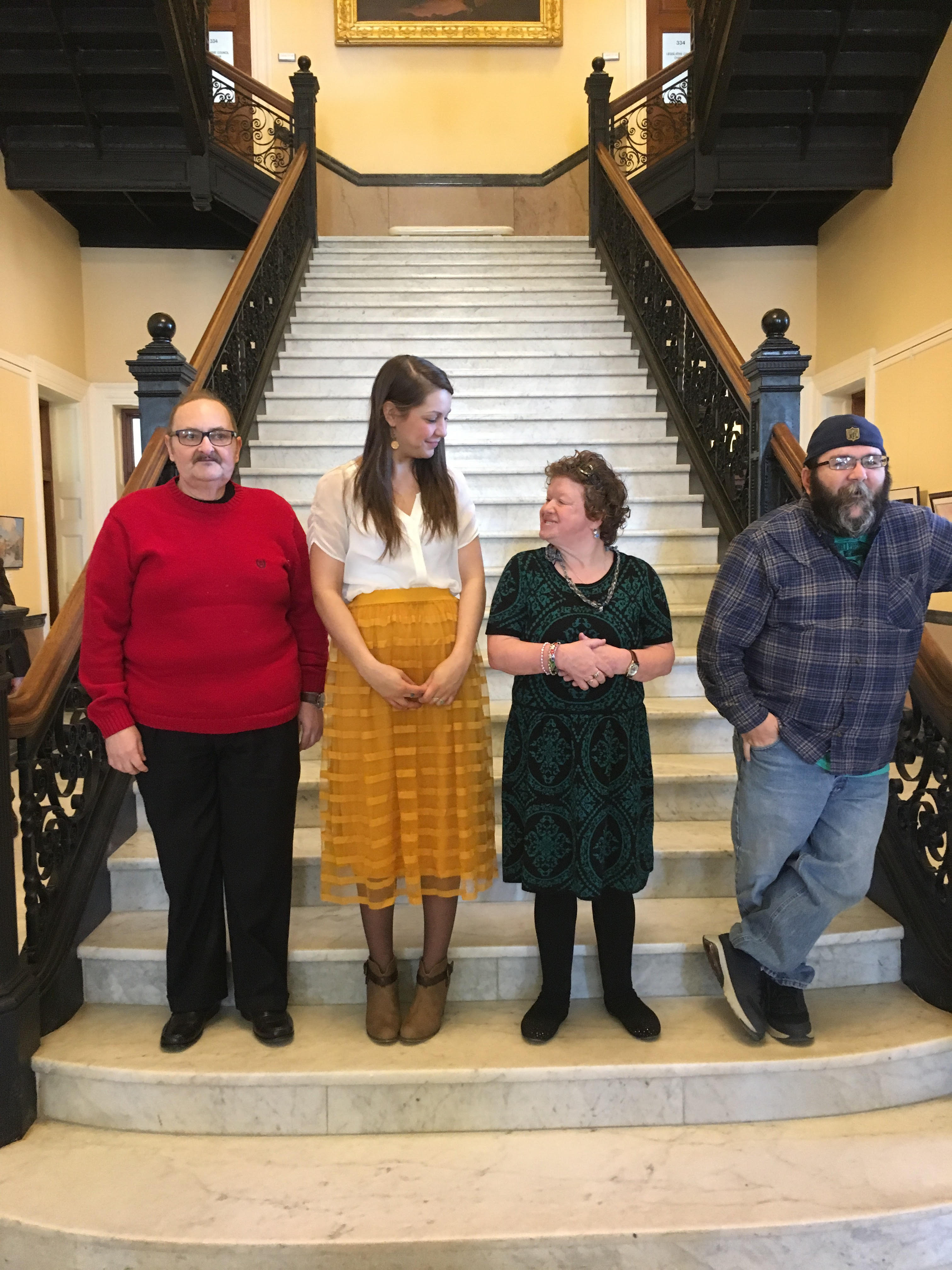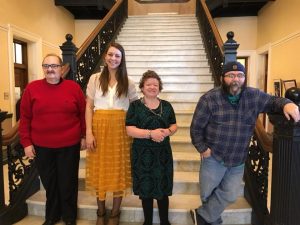 There is nothing like watching your art students flourish into professional artists. To be recognized for passion and love for what they do is a great honor for any artist. The Lest We Forget art show was an opportunity for Citizens of Maine artists to not only proudly represent themselves as artists and the Citizens of Maine Art Program but to also support other Maine artists from all over the state who share the same passion for art as they do.
An art show is comparable to Christmas, it's a big exciting event that takes months of planning, creating, and framing all to be over in one day! All the excitement builds up and after a couple of hours of conversation, posing for photos, and having just one more dessert the event, excitement seems to come to an end. But it's all worth it to see this much passion for art in a small group of devoted artists.
This is where art differs from holidays like Christmas. The creation and excitement for art never end. The coolest thing about art is that you don't need an event or holiday to celebrate and embrace it. It's an everyday celebration.
On Friday, March 23, 2018 artists of Citizens of Maine traveled to the Augusta Hall of Flags for the Annual Lest We Forget show. Not only were three of our members' artwork displayed for all to see, but artists from other programs had beautiful, diverse work for us to enjoy. Enjoying other artwork is an important part of understanding art and being a part of art in a community environment.
Being able to appreciate other talents and creativity makes for a special relationship between artists through the artwork itself. Also, viewing artwork is a great way to be inspired not only by the subject but by the work it took to create each piece.
Citizens of Maine artists, jurors, and staff enjoyed the show and talking to other artists about their art. The Hall of Flags was displayed in a way where traffic flowed smoothly and you were able to step aside and enjoy work that stood out to you, have a discussion with another artist, or even a fan!
The artwork we really enjoyed as a group was a handful of old glass window panels with some beautiful floral depictions in the middle of each pane. The one depicted below was the group's favorite. This floral recycled form of art is something Citizens of Maine was inspired to try and we will be adding it to our calendar!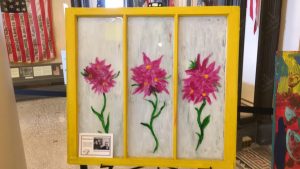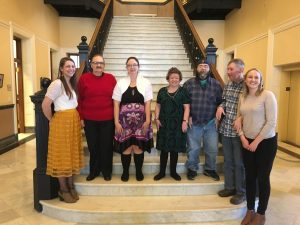 A group photo of artists, Renee Eddy, Florian Carlow, and Dennis Jenkins, Jurors Scott Curran and Shannon Gillespie, support staff, Courtney Maynard, and Art Teacher, Erika Ducharme
Thank you to all who came to the Lest We Forget art show to support Citizens of Maine and the artists who put forth such wonderful artwork that Citizens of Maine got to enjoy. The event was pleasant and inspiring and we can't wait to create more art for next year!